PicShare for Picasa is a Mac Share Extension that allows you to upload your photos and videos to Picasa Web Albums™ directly from many Mac apps - including Finder and Photos. Uploads happen in the background, allowing you to continue what you were doing, without waiting for a pesky progress bar.

Simply right click on an photo or video in Finder - or click the share button found in many Mac applications - and select the "PicShare for Picasa" option. Select the Picasa album you want to upload to, and you're good to go.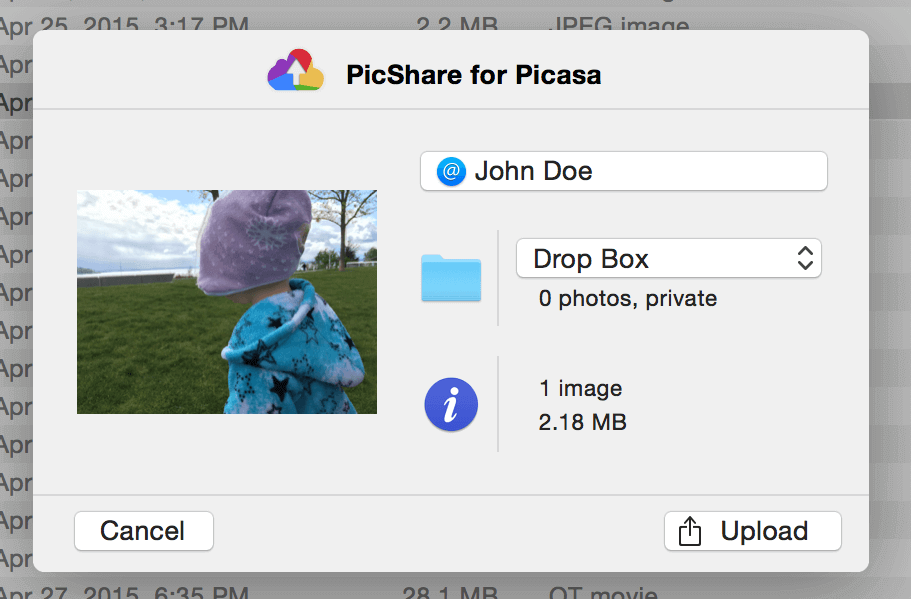 The upload window will remember the last album you uploaded to, and is keyboard-accessible, providing a very quick and streamlined uploading experience. You can even upload multiple photos and/or videos at once.
Features include:
Upload multiple photos and videos at once
Upload full-sized images and un-modified videos
Upload to albums that have been shared with you
Upload to private, protected, and public albums
Easily switch between Google accounts
Supports Google 2-Step Verification
Upload history
In addition to the Share Extension, PicShare for Picasa includes a detailed history of the photos and videos uploaded through it. You can quickly see when each item was uploaded and easily view the item on Picasa - or view the album that it was uploaded to.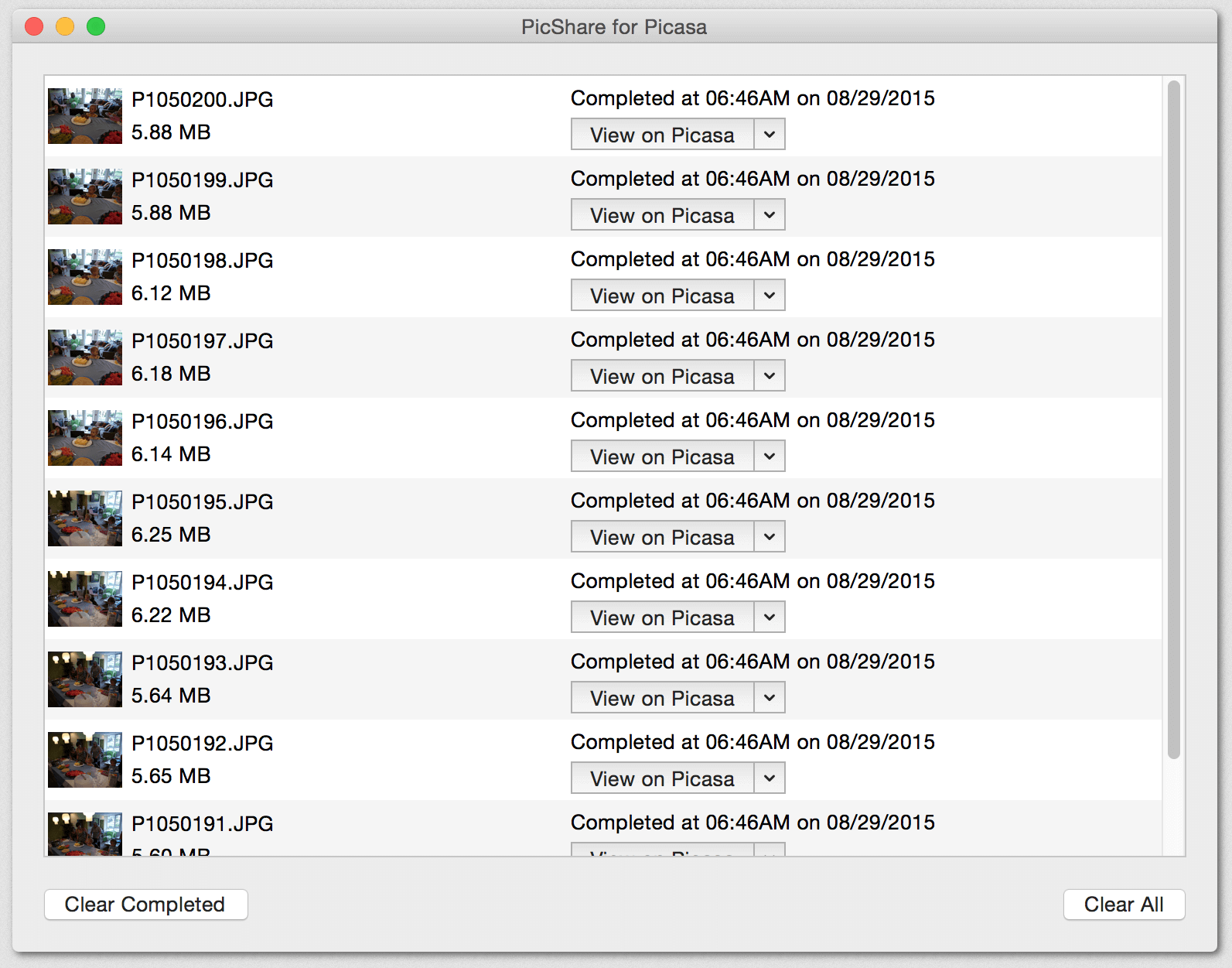 Privacy & security
PicShare for Picasa does not receive or store your Google credentials, and you can revoke access at any time. The only access PicShare for Picasa requires is management of your photos and videos on Google, which does not include access to your Google+ profile information, your email, nor any other profile information.
Get PicShare for Picasa
Get the latest version of PicShare for Picasa from the Mac App Store now.
Any questions?
Having issues? Got an idea for a feature? Let us know what we can do to make PicShare for Picasa perfect for you.
Contact us